==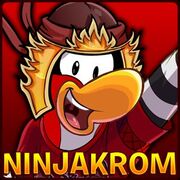 Wikiya Wiki News ==
29 November 2013 #1
Edit
The Wikya Wiki News Is Out!
 We were Working On This For a Long Time Finally We Published it!Our Admins was working On This For a Long Time To make It Look Like a Real NewsPaper!It Took 1 day to Plan It it Took 2 days The Idea Came By Our Awesome Founder WikiMasterDennis! 
Happy ThanksGiving!
Its was ThanksGiving Yesterday!I hope you had Fun We did We was Chating In Chat :)And WikiMasterDennis Published Our  ThanksGiving Blog!For Comments Theres Voting What You ate This ThanksGiving!
Sandwhich 
Turkey
Fish
Fruit Salad 
Or Other
You can Only Vote For One :)For The Winner There Will be Stories About It!Like Talking Turkey Evil Fruit Salad!
Wikya Wiki Stories!
Wikiya Wiki Stories Is Coming Soon!There Will be Parts and Its For The Book Club If They see us Doing Books!We will get a Prize!And we will have Famous Characters Or Made Up Characters!
Youtube Channel!
Our Youtube Channel Is Coming Soon!We will make Videos Every Day!
Chat!
Our Chat Is Basicly Hangouts!Please Go there To ask Questions To Mods and Admins Or The Founder!
I Hope You have a Great Time and Enjoy your Time Here! Made By WikiMasterDennis!