WikiMasterDennis is the Person Who Made This Wiki In 21:38, November 8, 2013 When he was 4 He experince The World Of The computer!And when he was 4 his dad had a car crash he had the move away from London the first Time.When he was 15 he chose to be a Programmer.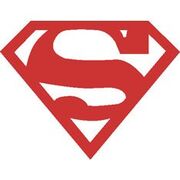 Joined:November 8                                                                                                                                                              2013
                                                                                                                         Position:Founder/CEO
                                                                                                                          Born:December 9 
                                                                                                                    Born in what City or                                                                                                                                                    Country:UK London                                                                                                                                            Age:15                                                                                                                                                                         
Ad blocker interference detected!
Wikia is a free-to-use site that makes money from advertising. We have a modified experience for viewers using ad blockers

Wikia is not accessible if you've made further modifications. Remove the custom ad blocker rule(s) and the page will load as expected.